Tomatoes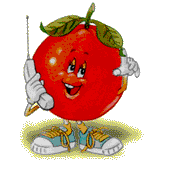 Comes in 

red

,yellow,

orange,

 green

 and brown
Contains:
Vitamin A,C,E,B1,B2,B3,B5,B6, Iron,Molybdenum,
Potassium,Manganese,Dietary Fiber, Chromium,
Folate,Copper,Magnesium,Phosphorus,Trytophan,
Benefits:
1. Antioxidant Protection.
2. Anti-Cancer benefits of Lycopene-
    Prostate cancer,Colorectal cancer, Pancreatic
    cancer, Breast cancer, Liver cancer.
3.Tomato Juice-A natural Anti-Inflammatory.
4.Reduction in Heart Disease Risk.
5.Tomato juices reduces blood-clotting tendencies.
6.Helps against Colon cancer,diabetes and migraines.
"Tomatoes are second only to the potato in
terms of the vegetable consumed in the world."
Complied By Dr Radha Krishna.